RESIDENTIAL & COMMERCIAL INSPECTION SERVICES
Inspector Mark Sinclair is certified by the International Association of Certified Home Inspectors (InterNACHI) and follows the standards outlined in InterNACHI's Residential and Commercial Standards of Practice, as well as the standards set by the state of Florida.
Residential Home Inspection
When you're ready to buy a home, trust Cornerstone Real Estate Inspections, LLC to assess the home's condition before you commit to buy. Our standard residential home inspection covers between 200 and 300 features within the accessible areas of following systems and components:
Roof
Exterior
Basement, Foundation, Crawlspace & Structure
Heating
Cooling
Plumbing
Electrical
Fireplace
Attic, Insulation & Ventilation
Doors, Windows & Interior
Topography and Water-Related Concerns Around the Home
Within 24 hours of payment, you will receive a photo-filled digital report identifying all of the inspector's discoveries. Keep in mind that every inspection uncovers some sort of problem, and every problem has as solution. Our inspector will problem-solve with you and answer your questions so that you can negotiate with the seller, if necessary, and finally make an informed decision. Also included in your residential inspection: tips for maintaining your future home during the years ahead.
Pre-Listing Inspection
Our pre-listing inspection is a lot like our residential home inspection, but it is ordered by the seller prior to listing. Why would a seller request an inspection? Making repairs before you list can make a property more desirable to prospective buyers. A pre-listing inspection from Cornerstone Real Estate Inspections, LLC may also reduce negotiation time and result in a higher selling price.
Commercial Inspection
Cornerstone Real Estate Inspections, LLC inspects commercial properties (e.g., office buildings, strip malls, warehouses), making observations about the property's condition and documenting those findings in a detailed, photo-illustrated inspection report. Our independent assessment will help you make an informed decision about the commercial building you are considering buying, leasing, or funding.
Bank Construction Draw Phase Inspection
Banks that fund new construction often release funding in stages over the course of the building process. As the builder completes each successive construction phase, Cornerstone Real Estate Inspections, LLC will inspect the new construction to verify completion so that more funding can be released. Timing and number of phase inspections can be customized to meet the requirements of the bank. In some cases, this type of inspection may be ordered by an insurance company, such as when a fire-damaged house is being rebuilt. Inspector Mark Sinclair's previous experience as an insurance agent makes him especially qualified for this type of inspection.
4-Point Insurance Inspections
Insurance companies frequently require a 4-point inspection so that they can match a home with the appropriate insurance policy. This type of inspection includes a visual assessment of the following systems: HVAC, roof, plumbing, and electrical. With a background in the insurance industry, inspector Mark Sinclair understands exactly what insurance companies are looking for. (Although suitable for insurance companies, this type of basic inspection would not be sufficient for a homebuyer unless it is requested by their insurance company. A typical homebuyer should request our standard residential home inspection.)
Wind Mitigation Insurance Inspections
In Florida and other coastal states, tropical storms and hurricanes are a fact of life. You probably know that wind mitigation insurance offers financial protection against damaging windstorms. But did you know that you can save money on your insurance by getting a wind mitigation inspection? Our inspector will evaluate features such as the roof covering, wall construction, and water barriers. Cornerstone Real Estate Inspections, LLC will report to the insurance company on your home's ability to withstand high winds, which could save you a great deal of money each year.
Builder's Warranty Inspection: 10th or 11th Month
If you recently purchased a newly constructed home, then your builder probably provided a one-year builder's warranty. Before that warranty expires, have Cornerstone Real Estate Inspections, LLC conduct an inspection so that any problems covered by the warranty can be found and addressed at the builder's expense.
Add-On Inspection Services
For an additional charge, the following services may be added to one of our standard inspections (e.g., residential home, pre-listing, commercial) as needed.
Radon Testing*
Radon is a carcinogenic, radioactive gas that has been found at unsafe levels in all kinds of homes in every state in the U.S. The only way to detect its presence and protect your family is with proper testing and analysis. Cornerstone Real Estate Inspections, LLC tests for radon using a Radalink Radon Monitor. Radalink results are the most reliable results on the market, and they are available within an hour of testing. *Although we typically offer radon testing as an add-on service, under certain circumstances, we also offer it as a standalone service. Please call us for information.
Pool and Spa (visual)
Cornerstone Real Estate Inspections, LLC will visually inspect your pool or spa for safety hazards or other potential problems. Are there cracks in the surface? Are the ladders and diving boards secure? Our inspector will give you an objective report on a pool or spa's condition so that you can determine whether it's an asset or a liability.
Well (visual)
If your drinking water is sourced from a private well, you may want to consider a well inspection. Cornerstone Real Estate Inspections, LLC will visually assess the wellhead and other well system components to evaluate the well's overall condition.
Landscape Irrigation System (visual)
Our irrigation (or sprinkler) system inspection is a visual assessment of the system's operation and controls in manual mode. If our inspector detects the need for repairs or improvements, he may refer you to an irrigation specialist.
Thermal Imaging
If your inspector suspects moisture intrusion or insulation issues, he may recommend the use of thermal imaging. We use an infrared camera to determine the surface temperature of an object or area such as a wall or ceiling. The camera produces an image that allows our inspector to see, for example, a roof leak that might be invisible to the naked eye.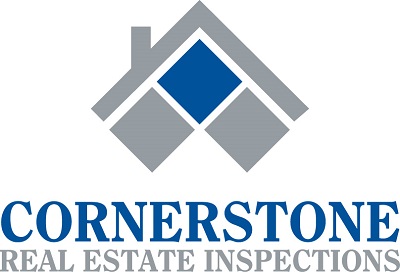 Independently Owned and Operated in Tallahassee, Fl.
Serving Floridians in the Tallahassee region, including Leon, Wakulla, Gadsden, and Jefferson Counties. We also serve Georgia's Thomas and Grady Counties.
Inspector Mark Sinclair - #HI583
Contact Us
Let Cornerstone Real Estate Inspections, LLC help you make an informed decision.
P.O. Box 15768 Tallahassee, FL 32317

Mark@Cornerstoneinspections.net

(850) 545-0920

Request Inspection